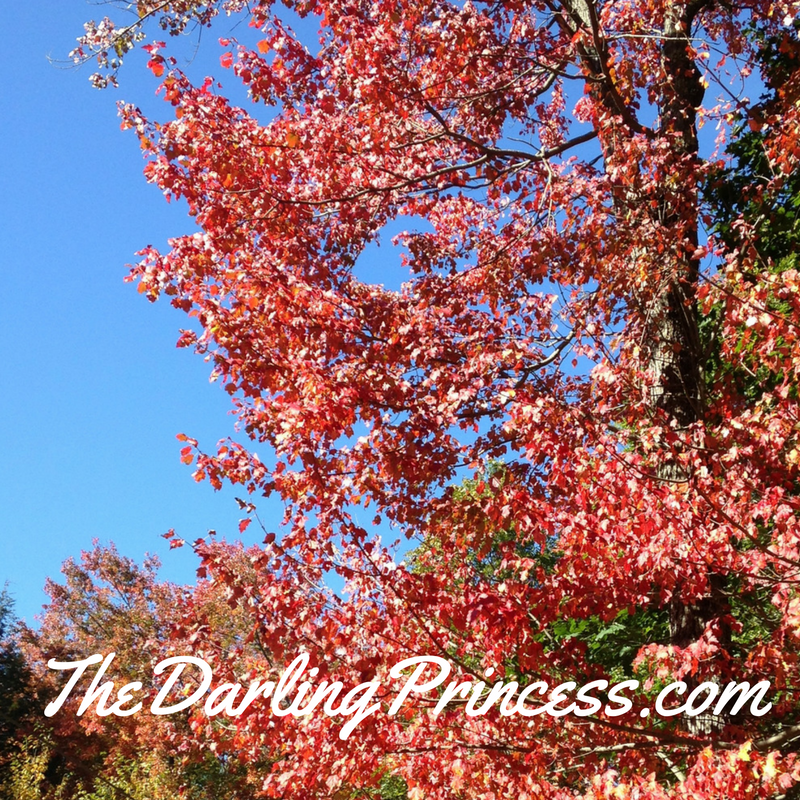 Lyme Life ~ New Growth
Have you ever noticed that new growth on plants is usually red? I noticed it this spring as the sugar maples were starting to bud. Premature babies are very red too. I had seen a photo of a miscarried baby at 19 weeks old this past spring. His parents shared the photo on social media to honor his life and the humanity of their son.
I notice a lot of things, now that my life has been slowed down by Lyme Disease. New growth can be raw and painful as the seasons of our lives change.
It's autumn in New England and the trees are dropping their last vibrant shades of red, gold, orange, and brown.
It is so beautiful here at this time of year. The spectacular color of the trees letting the dead leaves fall away is a poignant reminder that there is beauty in life when we too let go of the dead things in our lives.
The young ones hold on the longest. Young oaks are the last holdouts. They sometimes hold their leaves until the new ones emerge. All through the harsh winter, the trickling of the crisp dried out foliage can be heard.
On occasion, a sticky snow or heavy coat of ice will accumulate on the clusters of the large brown leaves and weigh down a branch. The snapping of branches is a violent reminder of the added weight that was not released.
Likewise in our lives, when we carry the weight of things that no longer serve us or responsibilities that are no longer our own, we can reach a breaking point. It may be a momentary breach or a total collapse. If we are not diligent to do our own self-analysis, the changing seasons of our lives will take us by surprise.
As we age, we become more aware of the time we have and what our priorities are. I spend a lot of time contemplating and praying because I've been so ill. There are always new opportunities to be explored. Sometimes it's hard to see them, especially if we stay busy with thoughts of the former things. It can be challenging to live with a new normal of chronic illness or loss in our lives.
I hope you don't hold on to things that will weigh you down as I have in the past. Don't let a sudden catastrophic event or illness break you down. There will always be things that take you by surprise. However, if we are living our lives circumspectly, that is, always aware of our relationship with our circumstances, we will be much better able to handle anything life has to throw at us.
Let us build our lives on the solid foundation of love and wisdom and not the shifting sands of modern culture. When the storms of life come, and they will come, we will be able to stand strong and even be a shelter to others through the tumult.